Take the 10-day Supercharged Cleanse with Dr. Stacey Francis
Next Community Round January 2023
You can do it solo at any time Only $497
Dr. Stacey's Supercharged Cleanse is a whole body and mind restoration program that will help you lose weight, abolish sugar cravings, feel amazing, sleep more soundly, supercharge your energy, and balance your blood sugar.
Program includes:
An easy-to-follow guide
Delicious recipes
A trip with Dr. Stacey to Trader Joe's for meal ideas
Restorative nutrients for the duration of the 10-day cleanse and a discount if you would like to continue for a total of 21 days.
Coaching zoom calls with Dr. Stacey and special guests
Facebook support group
Accountability Team
Tips & Tricks for best results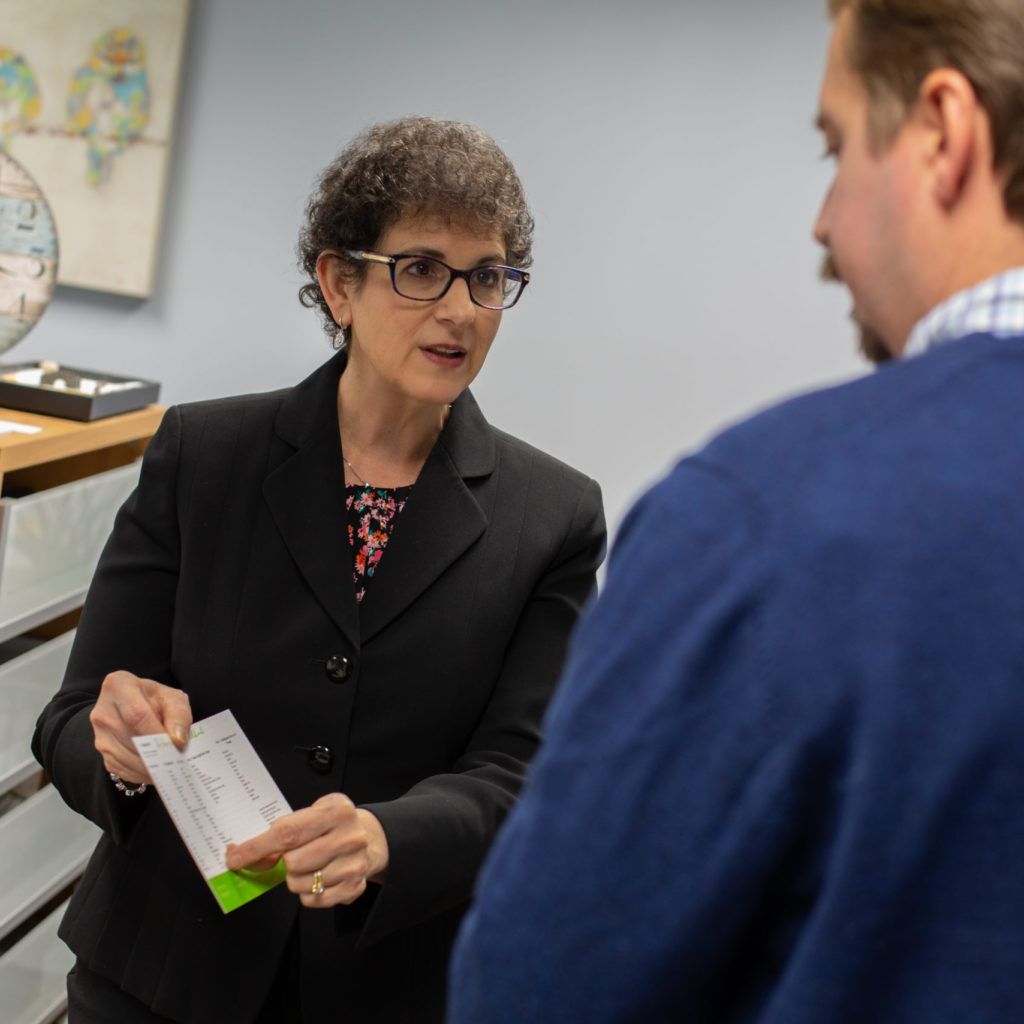 Your timeline to better health:
2 weeks prior to starting date: last day to register, eliminate alcohol and caffeine
1 week before starting date: trip to Trader Joe's, Bloomfield Hills
Night before starting date: first zoom workshop with Dr. Stacey: recipes and meal tips
January TBD 2024 or on your own: Day one officially starts – special Facebook support page activates
Registration for our next session closes 2 weeks prior to the starting day
Frequently Asked Questions:
How long is the Supercharged Cleanse?
The Cleanse is 10 days with an option for 21 days upon completion of the 10 days. You will feel that good!
Do I stay on all my supplements during the cleanse?
Unless there are supplements you feel you absolutely cannot live without, you can take a break from them for the initial 10 days.
Can I do this cleanse if I am on medication?
Consult your doctor before doing this program. If you are on blood pressure medication monitor your blood pressure daily throughout the cleanse.
What will I need to avoid on the cleanse?
You will be removing sugar, caffeine, alcohol, chemicals, unhealthy fats and processed foods.
What supplements are included in the Supercharged Cleanse?
You will get:
a digestive supporting medical food
a blood sugar balancing supplement
a liver supporting supplement
a supplement that helps control sugar cravings
a bowel cleanse supplement if you have less than 1 bowel movement a day
Hear how our clients restored their health!
I am 22 years old. Last year I suddenly experienced joint pain, extremely swollen lymph nodes, body aches and exhaustion. I thought it may have been from a spider bite I had gotten. I went to three doctors who ran tests and didn't find anything abnormal on the tests. Then I saw Dr. Stacey. She explained to me how toxins can try to process through your liver and if they can't then they re-circulate. What I didn't realize was that the house I was living in was leaking carbon monoxide right underneath my bedroom.
Dr. Stacey's detox protocol helped almost immediately. The joint pain went away, as did my body aches and exhaustion, and my lymph nodes slowly decreased in size. Dr. Stacey made me realize how important it is to take care of my body and I have been doing so ever since. I am very grateful.
~ Danielle S.
I have never done a detox before because it sounded so long, but decided I could do 10 days. If it got me off one Pepsi a day and chocolate habit, I would be happy.
After completing these 10 days I would highly recommend it to everyone. I have not had a carbonated drink, not a candy bar of any kind and lost eight pounds. I'm eating more fruits and vegetables and drinking more water. I can better tell when I've had enough to eat and when I need to eat because of hunger.
However, the absolute best outcome was on day 16 when I become conscious the arthritis was no longer causing my hands continuous pain. Thinking back I realized they hadn't really hurt in over a week. Continuing to add food back into my diet, I paid attention to how my hands felt the next morning. If they ached, I waited a few days and tried that food again. If it happened a second time, I removed that item from my diet. The arthritis still causes problems, but my hands no longer continuously ache.
~ Mary L
Dr. Stacey, I wanted to take a moment to thank you for this amazing and revealing cleanse experience. I did not execute it absolutely perfectly (at times), but even so, the results were quite astonishing. Let me first say that I am a menopausal woman. Why does that matter? I found out that the strength of my hot flashes is in direct proportion to what I eat. NOT having sugar, alcohol, and any processed foods DRASTICALLY cut down on the intensity of the . . . power surges. I also started sleeping through the night. THIS. This is miraculous. And healing. With not snacking between meals, I also started listening to my body more and eating for all the right reasons. Finally, and this was most important to me, my mind had amazing clarity. You don't realize how foggy and fuzzy you were until you're not anymore. Thank you so much for providing this opportunity and new way of relating with food. You are deeply appreciated.
Julie Steinmayer
After completing the 10-day Supercharged cleanse, I've noticed that my brain fog is gone, and I feel energized. Even though I consider my usual diet to be pretty healthy overall, I've noticed that perhaps I don't always get adequate amounts of protein, which leads me to indulge in cravings easily around 5:00 p.m. During the cleanse, I've never felt hungry, which allowed me to notice that I can sometimes crave sweet things out of habits or to avoid doing unpleasant tasks. The cleanse gave me the opportunity to reset and increase my awareness of my current habits to make the necessary adjustments. Thank you Dr. Stacey and team.
Marie Thouvenot
Dr. Stacey offered an opportunity to join in a 10 day cleanse.  I was reluctant but then I thought this is a great opportunity because Dr. Stacey did the all the work to get it ready.  I can do this.  Not only was Dr. Stacey an incredible leader, supportive and  informative but she made this a fun experience.  I learned so much more than I expected.  I have gained a lot of confidence in my ability to maintain a significantly healthier lifestyle  and it is sustainable.  I was never hungry.     I would recommend this to anyone who needs a re-start.  It wasn't all easy but the good stuff usually requires effort but the rewards far out way the challenges.  Dr. Stacey will help you with the hurdles.  Thank you for this experience.  Going forward I hope to educate my family and help them learn life long habits for vitality and health. 
Beth Bradford
Dr. Francis' Supercharged Cleanse was beneficial in helping to plan a new approach to eating clean. The great communication and frequent information were extremely helpful in planning a new lifestyle. The team approach during the program was very supportive and provided encouragement throughout the day. The benefits I received were consistency, thoughtfulness, and planning that helped to contribute to an increased food awareness. Dr. Francis was readily available to respond to questions that arose. The program also incorporated more than food awareness. It incorporated meditation, deep breathing, and exercise to balance the clean eating. I would highly recommend this program for people wanting to start weight loss as well as improve their overall eating and health!
3 months later…
Hi Dr. Stacey, I just wanted to let you know my doctor was very happy with my weight loss and blood work results today. My HbA1c was down from November 2021. She asked me how I did it and I told her about you and your program. She asked for your name and business. She liked the fact I was taking D3 + K2 also, plus the intermittent fasting at night. She said she was going to look you up. Just wanted to thank you and I will be getting with you soon about coming in to discuss further actions we can take with my health. Take care!!
Vicki Astell  
I have participated in and completed half a dozen detox/cleanse programs over the past decade. Most proved very challenging and difficult to finish. Dr. Stacey's Supercharged Cleanse is in a class by itself. I found her program  easy to follow, easy to commit to and easy to complete. Her 10 day cleanse was beautifully and professionally presented, it was very detailed and offered a wide variety of food choices. Being able to eat protein, two veggies and a healthy fat four times a day was more than enough food to satisfy and prevent hunger throughout the cleanse. There was never a sense of deprivation and I actually wound up eating only three meals a day. This was not that cleanse where you wind up running to the bathroom during the day. It felt healthy, satisfying and just plain smart. Dr. Stacey also provided daily zoom meetings with additional information to educate and complement the program along with Q&A sessions each evening. After the initial detoxing experiences, I wound up losing 7 pounds in 10 days and sleeping better at night. It is the complete package and I will absolutely revisit this program throughout the year. Thanks Dr. Stacey!
Linda Charters
Following Dr. Stacey's eating plan has been such a positive experience for me.  Two big wins were kicking my life-long caffeine habit and my "snacking hour", which I had established when my kids were little; I would mindlessly eat with them after school. Additionally, I have not felt bloated or had indigestion. This is something I was suffering with daily for about 8 years!
 Working with Dr. Francis and following her plan has given me control over my eating habits and given me the tools to continue to see success with my health.  I feel liberated from my old habits and look forward to living my life healthfully.
Jill McDonnell
I have been seeing Dr Stacey for over 6 years. She provides excellent comprehensive wellness care. I recently completed her "2022 Supercharged 10 Day Cleanse" and have to say it was incredible. A few benefits I experienced with this cleanse are: lost a few pounds, less bloating/puffiness, clearer skin, better sleep, less brain fog, no sugar/salt cravings and much less joint pain and inflammation. She provided everything needed to succeed on this plan and highly recommend it!
Mary Lynn Williams
Sitting home all day, working remotely created habits of eating all day at my desk. In the past 9 months I have tried many ways to get healthy again. I have been experiencing joint pain, migraines, lower back pain, fatigue and the like. I found with the various diets and mind sets, that I was not able to make the progress that I was looking for. It was around this time that Dr. Stacey Francis mentioned that she was going to be offering the 10-day Supercharged Cleanse. I told her immediately that I wanted to participate. However, that was three weeks before the cleanse. This timing created two situations for me. On the one hand, I gave myself the freedom to eat anything I wanted, in any amount at any time. As freeing as that was, I did not find myself satiated or satisfied, just full and bloated. The other situation was time. I had three weeks to mentally prepare myself for a change.
Dr. Stacey scheduled the cleanse to begin on a Wednesday. In preparation, I used the weekend to cook a variety of proteins using the approved foods and portions. I also prepped vegetables. When Wednesday arrived, my head was in the plan and I was ready to go. Dr. Stacey provided me with all of the necessary supplements and tools to proceed. In addition, she hosted a nightly zoom session that created community, provided support and learning opportunities. The cleanse was originally scheduled to last 10 days with an option to extend for an additional 10 days. By the end of the first 10 days; I lost 8.6 pounds, had no cravings for sugar, caffeine or alcohol and never felt hungry.
In addition to the loss of toxins and weight, I did notice some other benefits. As a person that has fought with migraines for over 15 years, I take a monthly injection to prevent them and additional medications when the migraines break through. I was unable to fill these prescriptions due to new year policy confusion and I went 6 weeks without the injections or a migraine. This is a major life changer for me. I also noticed that I had no joint pain. I have been taking medications for shoulder and neck problems as well. I have had no discomfort and am looking to wean off these medications as I continue through the detox.
This has been and I expect will continue to be an amazing experience. I have learned that I have control of what I eat, I can eat only when hungry and be done when satisfied. Participating in this cleanse with Dr. Stacey has put me back in control of my wellbeing, which I will forever be grateful for.
3 months later…
I have been holding my breath but it's time to say it. 
As of March 19, I have been off of my Aimovig injections for 3 months which means it is completely out of my system. I can honestly report that my migraine/headaches are few and far between and quite manageable. I used to report 3+ migraines per week and have less than that per month now. In addition, I'm quickly able to determine the cause of the migraine therefore decreasing them in the future. If that wasn't enough, which it is, I'm also down 18.8 pounds. 
With gratitude,
Debi Banooni