It's that time of year. The stuffy, sniff-ly, cough-y, drippy season of spring allergies. Don't despair, I help these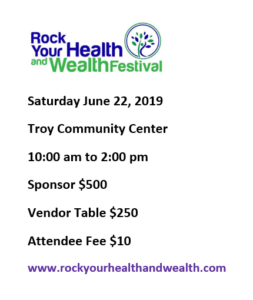 symptoms with safe techniques and supplements that I'll share with you today and next week.
NAET
NAET is Nambudripad's Allergy Elimination Technique. It's an acupuncture and an energy medicine technique that helps reprogram the body to tolerate food and environmental sensitivities. Over 20 years ago, my friend, Dr. David Brownstein, introduced it to me and convinced me to travel to California to train for the technique. I was hesitant to go. Chiropractors are often called "quacks" and I didn't want to add fuel to the fire by adding an energy technique when I was already doing kinesiology, which in itself, seems very "hocus pocus-ish" if you aren't familiar with the workings of it. After the basic training, I started practicing the technique with great success. Seeing my patients tolerate sensitivities that were previously intolerable was enough encouragement to return for the advanced training. The catch was, I was still nursing Benjamin.
Ready for some TMI? Brace yourself!
How could I go all the way to California and still be able to nurse him when I returned? With the help of my amazing community of nursing moms, I was able to pump as much milk as I could and supplement with their excess milk to feed him while I was gone. I also took a breast pump with me to keep my milk supply up for when I returned. It was comical. The breast pump is loud. I only had a curtained off room adjacent to the main lecture room. You could hear me pumping a mile away! It was truly insane but it was hard enough to leave my baby let alone not be able to nurse when I returned. It worked and now he is a healthy strapping 20-year-old and I am a 20 plus year veteran of this amazing technique.
600 vials
I have around 600 vials of different agents that a living, breathing organism can be sensitive to. From cats and dogs to corn and chocolate, to dust mites and formaldehyde, I have a ton of vials. I have found that I only need a few select ones to help most patients with their sensitivities. These vials contain a radiogenic frequency of the substance, kind of like a homeopathic thumbprint.
The technique
When I have a patient hold on to the vial and a previously strong muscle goes weak, we know we have found a sensitivity. It is causing enough stress on the body that energy gets borrowed from the muscular-skeletal system and a patient's muscles will become weak enough to detect on a muscle test. Once that is identified I stimulate acupuncture points that help reprogram the body to not react, or not react as much, to the substance.
What is it effective on?
It is effective for symptoms caused by pollen, grass, tree, weeds, dairy, gluten (if they do not have celiac disease), perfumes, hormones and a slew of other things. I do not do the technique to get a person to return to eating foods that they have had an anaphylactic reaction to, but doing the technique may make the world a safer place for them. I also don't do it without significant removal of sensitive foods for a period of time to heal the GI system. Each NAET practitioner has their own way of doing it, this is mine and I find it to be very effective.
If you suffer from seasonal allergies or have other sensitivities you are or are not aware of, come in and let's sit down to see if this technique is right for you.
Breathe easy,
Dr. Stacey