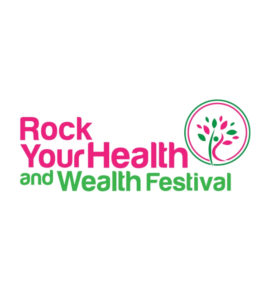 Brace yourselves, my friends, in collaboration with the amazing Christopher Ball, we are creating the ROCK YOUR HEALTH AND WEALTH FESTIVAL. If you knew me back around 2009-ish, you would have either participated or attended The Enrichment and Wellness Festival I created.
The Enrichment and Wellness Festival was amazing but nothing like we are creating today
The Enrichment and Wellness Festival had presenters that taught you how to control blood pressure with yoga, how to lower your cholesterol without statins, how to gain financial peace, how to swing dance and more. We also had a drum circle, face painting, and meditation.
How great was it?
It was so great that we had more than 400 people attend the first year and we lost count the second year. We had over 50 enthusiastic vendors and a great venue.
Why did it end:(
It was a lot of work. I had a great team but the buck stopped at little ole Dr. Stacey. I was ready for a break and I had one…for 10 years!
Who the hell is Christopher Ball?
Chris Ball, at Build Financial Muscle, is an influential outlier. He has an outstanding course in personal financial achievement that will rock your world. He also differs from the crowd with his approachable and fun personality and his focus on personal trainers since he is also all that and a bag of chips.
How did you meet this amazing guy?
We met at the Royal Oak Chamber of Commerce Alpha Group led by Michelle Armstrong and Matt Liston. We hit it off and became accountability partners and friends. He suggested we do workshops together. That turned into a day of workshops then food for the workshops and then vendors for the workshops. Next thing you know we were creating an amazing knock your socks off festival.
Tell us about this Rock Your Health and Wealth Festival
This festival is guaranteed (not really) to educate you, entertain you and introduce you to new people, new ideas and new food…yum!
Chris will be doing workshops on his passion, empowering you around finances to make you rich or at least on your way and I will be doing workshops on muscle testing and how you can use it for finding what muscles are working and which aren't, what joints aren't functioning at their best, finding food and environmental sensitivities and how stress sets you up for injury and illness.
We will also have the most amazing vendors to ever participate in a health and wealth festival, food that will tickle your taste-buds and entertainment that will soothe the savage beast or bring out the beast in you, we haven't decided that yet.
Are you sure this is a good idea?
What we do know for sure is that this festival is everything you wanted in a festival and more. How do I know that? We know because you are going to tell us. Tell us what you want to see, who you want to hear from and what you want to do, accomplish or have access to and we will do our best to provide it.
What do you need? We've got your back, Dr. Stacey!
We need sponsors and vendors that fit our interpretation of health and wellness, food vendors and volunteers galore. If you can fill any of these needs let us know. I know I already like you… you are family.
We can't wait to celebrate with you sometime in June at a place in the metro Detroit area. Stay tuned or let us know you want to be on the email list and we will keep you up to date.
Rock on,
Dr. Stacey